Bindweefselmassage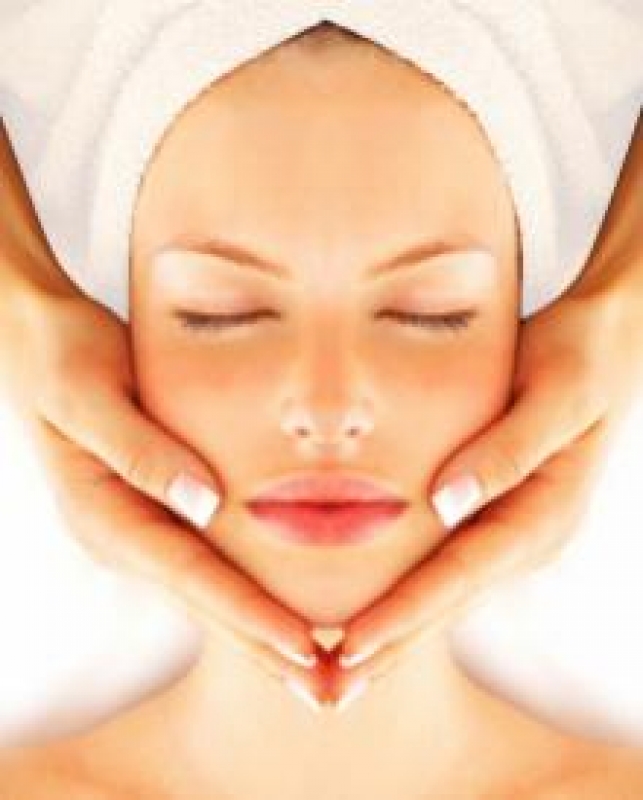 Cosmetische Bindweefselmassage
Voor een jong ogende en stevige huid!
Een jong, strak en rimpelvrij gezicht komt voort uit goed stevig bindweefsel. Bij een jonge huid is het collageen en elastine gehalte in het bindweefsel nog hoog. Tijdens het verouderen van de huid wordt er echter minder collageen en elastine in het bindweefsel aangemaakt, waardoor de rek er uit gaat. De huid wordt slapper, met rimpels tot gevolg.
Voor het optimaal onderhouden van de elasticiteit van uw huid kunt u bij Innerface terecht voor de Cosmetische Bindweefselmassage. Met deze behandeling verminderen de ontstane rimpels, of deze nu zijn veroorzaakt door veroudering of verergerd zijn door bijvoorbeeld roken of veel gewichtsverlies. Een bindweefselmassage bevordert de doorbloeding, versnelt de afvoer van afvalstoffen en verbetert de effectiviteit van de spieren. Een cosmetische bindweefselmassage werkt cel vernieuwend. De productie van collagene en elastine vezels wordt versneld, waardoor de structuur van de huid wordt verstevigd. Hierdoor verbetert ook de opname van werkstoffen uit de crèmes die u gebruikt. Uw huid gaat er stralend en jonger uitzien!
Het beste resultaat bereikt u met een kuur van 10 behandelingen: drie behandelingen tijdens de eerste week, twee behandelingen tijdens de tweede week, daarna gedurende vijf weken een behandeling per week.
De bindweefselmassage methode is niet voor iedereen geschikt. In een vrijblijvend adviesgesprek licht ik graag de mogelijkheden voor u persoonlijk toe. Hebt u vooraf nog vragen of wilt u meer informatie? Aarzel niet om contact met mij op te nemen!
Prijsindicatie:
losse massage € 37,50 (30 minuten)

massage tijdens Essential of Intense schoonheidsbehandeling 20 minuten / € 17,50

kuur van 10 behandelingen 30 minuten / € 325,00