Peeling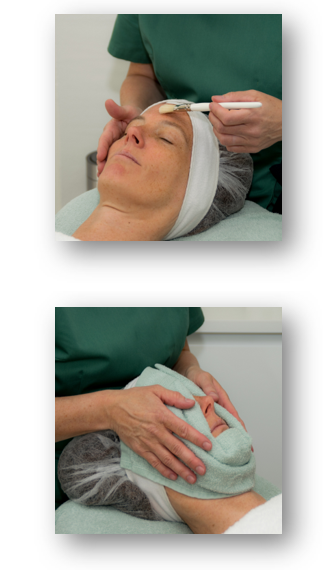 Probleemoplosser
Fijnere poriën en een egale huid!
Wilt u een mooie, gezonde, stralende en gladde huid? Een peeling is zeer geschikt om de structuur van uw huid te verfijnen, pigmentvlekjes te verminderen, fijne lijntjes glad te strijken en acne littekens te verminderen.
Bij Innerface pas ik de GlycoPeel toe. Om uw huid voor te bereiden krijgt u eerst een oppervlakkige peeling, de gommage enzymatique. Hierdoor dringt de GlycoPeel dieper door in de huid en kan deze nog beter zijn werk doen. Bij de volledige behandeling zijn een uitgebreide massage en masker inbegrepen.
Een egale huid en frisse uitstraling: het is ook voor u weggelegd!
Prijzen:
peeling inclusief massage, masker en verzorging 92,50 / 90 minuten
peeling en verzorging 57,50 / 45 minuten
kuur van 8 behandelingen € 402,50 / 45 minuten per behandeling
Hebt u vragen of wilt u weten of een peeling geschikt is voor uw huid? Ik stuur u graag vrijblijvend informatie toe.